R.I.P. Toby 1996-2009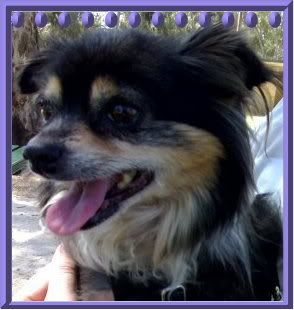 On Monday, November 9th my little one Toby passed away at around 7:30am and we found him at 8am under the bush. It seems he passed peacefully an quietly after suffering for many years from a heart murmur, heart disease, lung problems which caused them to get fluid build up and more recently a hernia. Any number of things could have ended his life, but it seems likely his heart failed or his lungs had fluid build up.
Toby was almost 14 years old, and I got him when I was 11 years old. I have had the little guy for over half my life, and we had been through a lot together. I am so proud of him for lasting just over a year here in Melbourne. He went through a lot when we moved, we had to give up the cats River and Billy which was heart breaking for us all, and I think Toby felt it the most. The new change was a lot for him, as was the car ride here. But he did settle in really well, and we loved it here. Unfortunately due to his health I wasn't able to walk him often, it was his favourite thing in the world to do. He also got to know his cousin Carlos, and I know they enjoyed each others company. Carlos kept us company yesterday, and he was really sad all day, he knew poor Toby had left us and even he left his loss.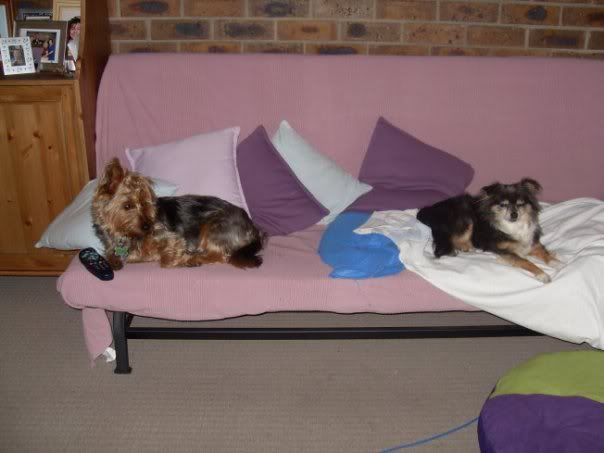 Toby was such a big part of my life, and from the moment we got him we knew he was a special little guy. My father and I had been debating on what sort of dog to get, and we looked high and low. I wanted a little Chihuahua and he wanted a Papillion (A french breed which is bigger then a Chihuahua with butterfly like ears), and one day friends of ours had been given a little Chihuahua but they were not able to care for him and knowing we were looking for one offered him to us. We loved him as soon as we saw this gorgeous little thing, and we took him in. I will never forget bringing him home and he hid under the table. He took him awhile to get used to things, but he attached himself to my Dad straight away. They were inseparable! On Tobys first Vet visit, they gave us the news he wasn't a pure Chihuahua, he was too big and he had some interesting ears. Infact, he was a Chihuahua X Papillion! The two dogs we wanted all in one, by some freak luck! You can see how special he really was to us.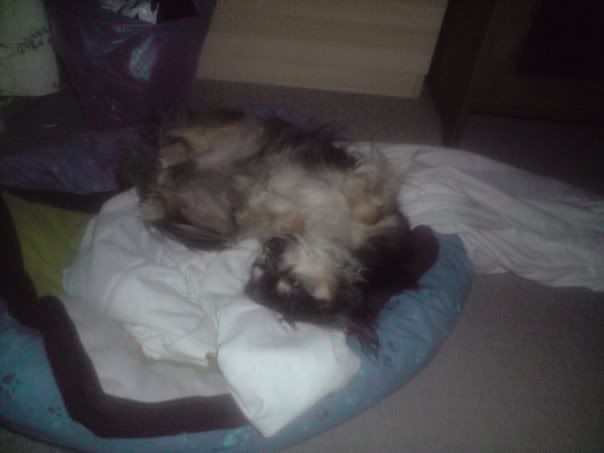 Over the years Toby had been a little trouble maker, but we loved him all the same. I will never forget running after him we he slipped out of the gate, running all over Para Hills in the rain to find him. One day we couldn't find him, I was crying, we drove back home and the little bugger was waiting for us wagging his tail at the gate! Ahh the good ol days! Then he had his interesting habits which he did pretty much up until last week. He loved to hump, normally he would hump a blanket or an old shirt. But he did it all the time, and he especially loved to do it when company was around, he had to show off! Anyone that knew Toby saw him do it, he was so funny.
As I mentioned poor Toby had a lot of health problems, and he almost died several times. He had a hernia before and on the eve of my 18th birthday he had live saving surgery to remove it. Unfortunately this year it came back, not sure how or why. His heart problems gave us the most troubles, and he was on daily medication at least twice a day and this had been the case for years. He even used to suffer bad skin allergies when spring time came around, and a few years ago he had to have 7 teeth removed. He had spine problems due to his age, and he had ligament problems as well. So he had been through a lot, and it is amazing he almost made it to 14 years.
He's given me 14 years of loving memories and experiences and he has been through all the highs and lows with me. I am going to miss him so much, it is still sinking in that he's gone. I feel like I have lost apart of myself, and like with a huge loss it will take a lot of time to get over. I still think he's out in the backyard and I go to let him in and remember he isn't there. I will miss my little one, and he'll be in my heart forever.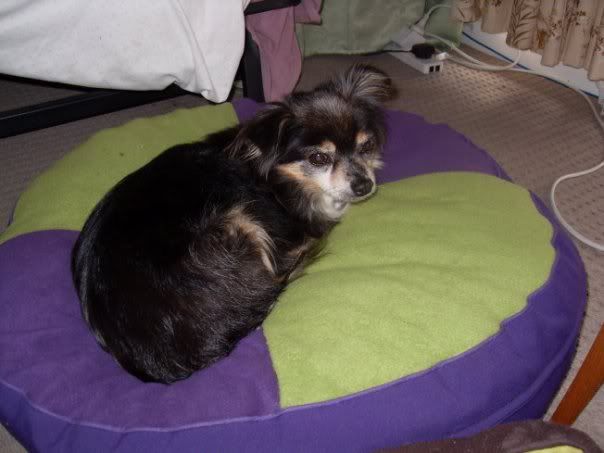 In two weeks I will get his ashes, and I think I am going to keep them close to me, he deserved nothing less then that.