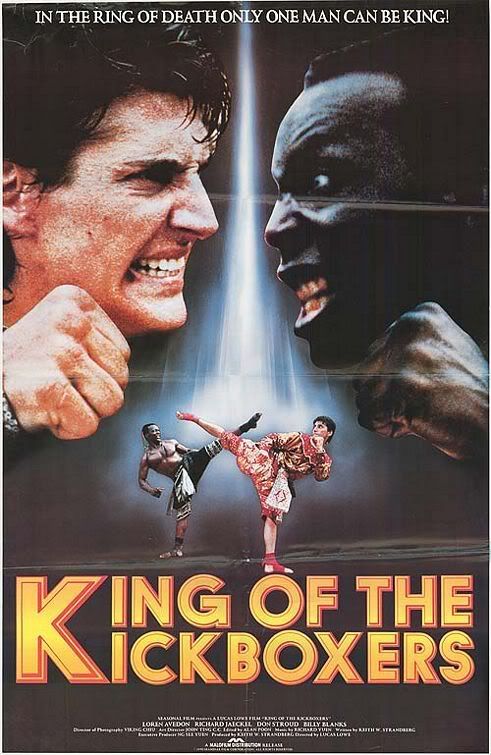 One of my all time favourite action films/martial arts films is King of the Kickboxers. This film kicks so much ass, and Loren Avedon proves just what a fantastic martial artist he is, and just how damn good he looks on screen!

This is a film I could easily watch every single day, I love it so much. Yes it might be a bit of a Kickboxer rip off, but that doesn't make it any less awesome. The martial arts sequences are just beyond fantastic, the choreography is top notch, and the final battle between Loren Avedon and Billy Blanks is one of the best shown downs.


What really sets this film a part from others, it is just so much fun! Everything about it is great, the storyline, the acting, the humor, the
action, it all just comes together so well and it has the right blend that just makes it work. It is hard to just not gush over how awesome this film really is.
If you are looking to get started in checking out martial arts films of the 80's and early 90's this is the perfect one to start with.
I would also recommend checking out Loren's other films, he is so fantastic and his martial arts skills are tops!
Check out the oh so awesome trailer!
Check out Loren in this great interview
!