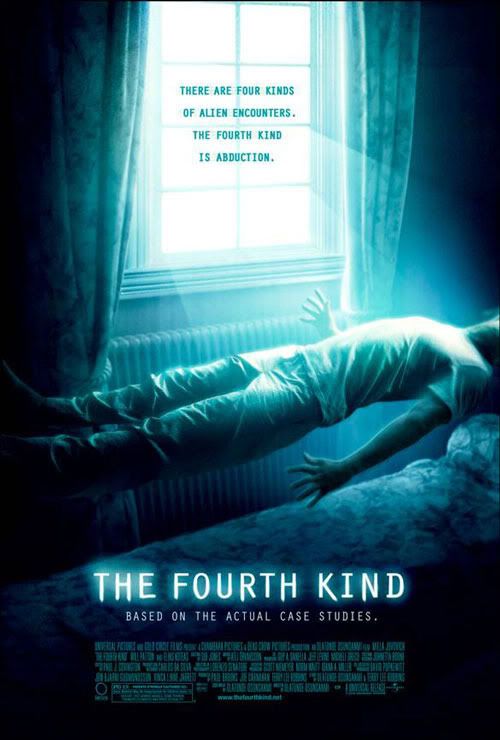 Ever since I was a little kid, I've been a nut case for all things paranormal and the unknown. And right up there is my fascination with outer space and the possibility of aliens. I used to read every piece of information I could, my friends and I used to nerd out at the library and we had our very own UFO club. Sad I know hehe but we loved it, we used to watch every single show we could, and me being me was unable to watch those docos at night as it would scare the crap outta me! I remember I was watching a UFO show at night and I got so freaked out I had to turn it off and call my Dad to come home because I couldn't be alone in the house! Okay, so maybe I have revealed a bit tooo much, and I am not that scared any more. But that brings me to this fantastic looking little film!
The Fourth Kind, now I know nothing about this, whether it is based on true events or not I have no idea. But it stars the beautiful and talented Milla Jovovich and its about alien contact and abduction. The trailer gives off this mad creepy vibe, and I am so digging it! The only thing I've heard about this films come from Jenna Busch who posted about it on
Twitter
and she's mentioned it on her
blog
, and I suggest you check it out! She didn't say anything bad about it, and in fact her comments got me excited! I have no idea when an Australian release is coming but the US gets it 6th of November.
Check out the trailer below!