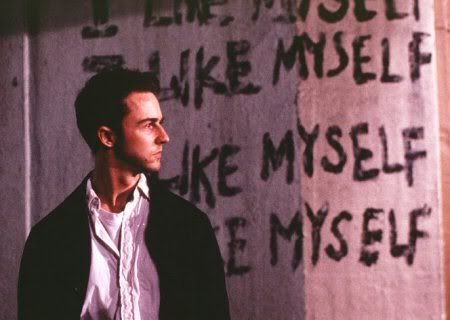 Insomnia, it is really haunting me this week, like insanely! I can't sleep, can't get to sleep, and feel zombie like. I really do feel like Edward Norton in Fight Club, and I am sure Tyler Durden is just around the corner with Project Mayhem.

I can't really put my finger on what causes it, maybe its my awful bed?? Maybe I'm cursed?? Maybe I am slowly turning into a vampire??

When the weekend rolls by, it might go away? I really just have no idea, and I guess I am going to spend the rest of the week looking like an awesome zombie.